Links to Other Sites
Kingdom Hall & Assembly Hall Conferencing
TELEPHONE CONFERENCING + LIVE STREAM AUDIO & VIDEO
Infirm, Homebound or Isolated Jehovah's Witnesses can join their meetings by telephone or Internet!
Territory Organizer
Manage Territories
Manage Homes
Manage Publishers
Create Territory Reports
Create Maps for each Territory
Print Homes Sheet
English/Spanish/Portuguese support
Territory Helper
Territory Helper is a free web application designed to help Jehovah's Witnesses with their congregation's territories.

Design, create, manage, graph and explore your congregation's territories.

Interested in seeing a little of what Territory Helper can do? Go check out the live demo!
Soundbox

SoundBox is Windows software designed for use at Kingdom Halls where a PC is used to record meetings and play videos and songs.
Simple to use interface
Touch-screen compatible
Plays Songs, Background Music and Videos
Records direct to MP3
Functions to burn CDs and copy to removable devices
Support for multiple congregations
Talk timer for Theocratic Ministry School
Note that SoundBox requires Windows 7 or greater and will not run on Windows RT operating systems
T-Tools

A tech support group for Jehovah's Witnesses using computers as theocratic tools
T-Tools is a Tech support forum/mailing list for JWs. From ePubs and PDFs to the Watchtower Library in all its forms, we are here to help.
PEGlala Return Visit Book
PEGlala.com specializes in Return Visit Book --- an all-in-one field service organizer or pocket-size notebook that comes loaded with 60 repositionable sheets (such as Monthly Planner, Initial Call Sheets, Return Visit Records, Service Records, Magazine Route & logs, etc.). They are in the process of adding over 100+ products in the coming months (free digital downloads, customization, stationary supplies, emergency kits, and more) so check back frequently for updates.
Territory Assistant

Territory Assistant is a web application designed to help Territory Servants. Currently it enables them to easily define the congregation's territories. The maps are kept up to date automatically! And a new map can be printed anytime.
Congregation Accounts
This site is designed for use by those with oversight of the congregation accounts.
A registered user can download and install a browser based application, that covers all aspects of congregation accounting including:
Year on Year transaction history
Point and click bank statement reconciliation
Production of standard monthly reports
Annual Gift Aid report
Annual Charities Commission report
Financial Standing Report for business meetings
No need to store personal information
txtRng;)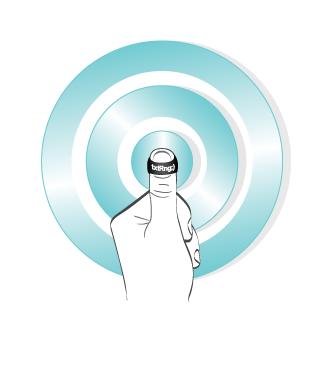 The stylus with style..."On Hand" when you need it.
An innovative, modern "On-Hand" stylus ring for iPad™, iPhone™, iPod™, iPod nano™, android, Nintendo 3DS and other touch screens and small electronic devices. The txtRng;)™ is designed as a FUNctional, ergonomic accessory that is fabricated from high-grade silicone to fit on the thumbs or index fingers, and enable accurate texting, Internet navigation, drawing, gaming and typing on touch screens.
Theocratic Software

Public Talks and Sound Rota by Andrew Truckle. Software to handle the scheduling of Public Talks which can be quite a task!
'Sound Rota' assists with scheduling of the sound / stage and attendant department roster. Also, it has a service meeting editor and announcement sheet editor. It is quite comprehensive and easy to use.
Congregation Accounts Software

Accounts software by Charles Bagnasco
Advance Book Bindery Ltd.
Specializing in old book restoration in leather or cloth, periodicals, law books, family books and the binding of a Bible and Reasoning book into one leather volume
Ministry Ideaz.com
Greg and Jade Holland's family run business out of Quito, Ecuador.
Great products as well as some useful Theocratic software
Bethel Tours
American Travel Bethel Tours is a professional tour operator and full service travel agency. We have been in business for 40 years selling group travel. We offer first class motorcoach and air/motorcoach tours designed especially for Jehovah's Witnesses and their families. We also arrange group and individual cruises, group and individual travel packages for all major tour companies and destinations. We have been a member of the National Tour Association since 1982.